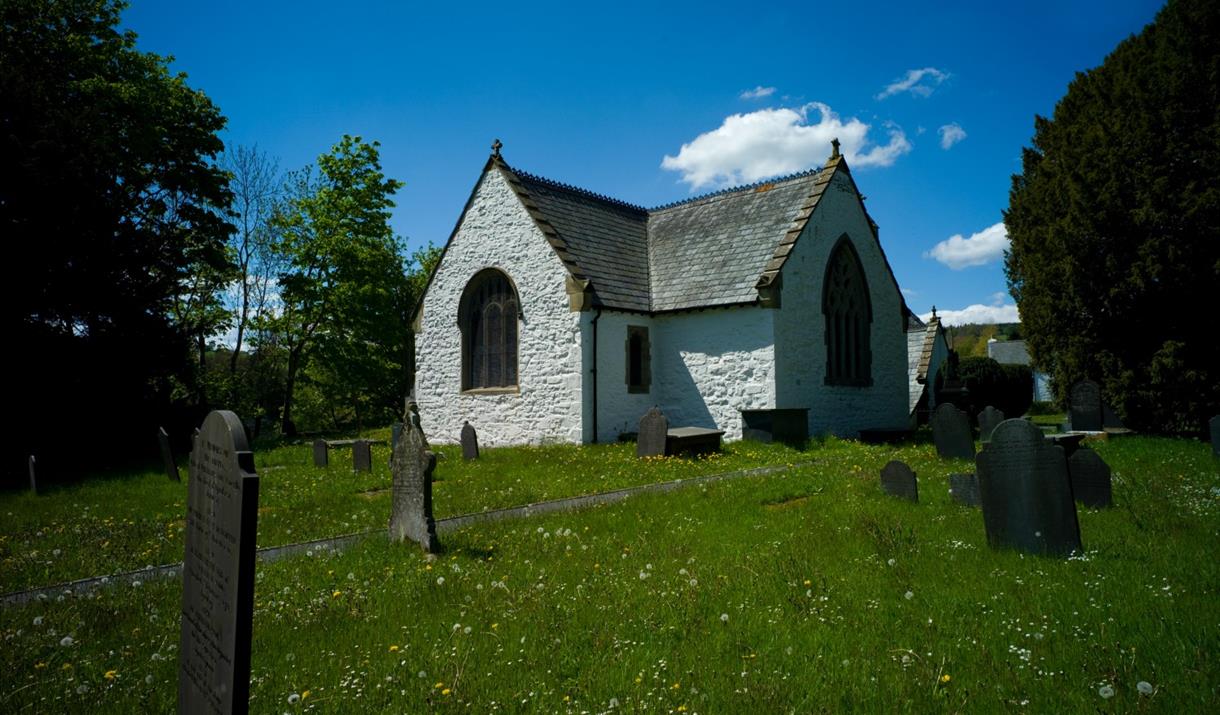 About
The 33-mile trail across Conwy is part of the North Wales Pilgrim's Way, a historical 130-mile route from Basingwerk Abbey to Bardsey Island. The trail follows the traditional paths of the medieval pilgrims who would visit holy wells, churches and shrines dedicated to celtic saints along the way.
Immerse yourself in tales of poetry and pilgrimage as you follow in the footsteps of medieval pilgrims and embark on a fascinating journey across the magical Conwy countryside.
The route of the North Wales Pilgrim's Way in Conwy passes through some of the most beautiful and dynamic landscapes in Wales.
There are lots of prehistoric sites, sacred shrines and medieval churches to explore, situated within easy reach of picturesque rural villages that offer great places to stay and a bite to eat.
If you want to explore the rich history and legends associated with the villages across the North Wales Pilgrim's way in Conwy, please visit the History Hubs:
Llansannan: St Sannan's Church
Llangernyw: St Digain's Church
Eglwysbach: St Martin's Church
Rowen: Zion Chapel
Llangelynnin: St Celynnin's Church
TripAdvisor
Map & Directions