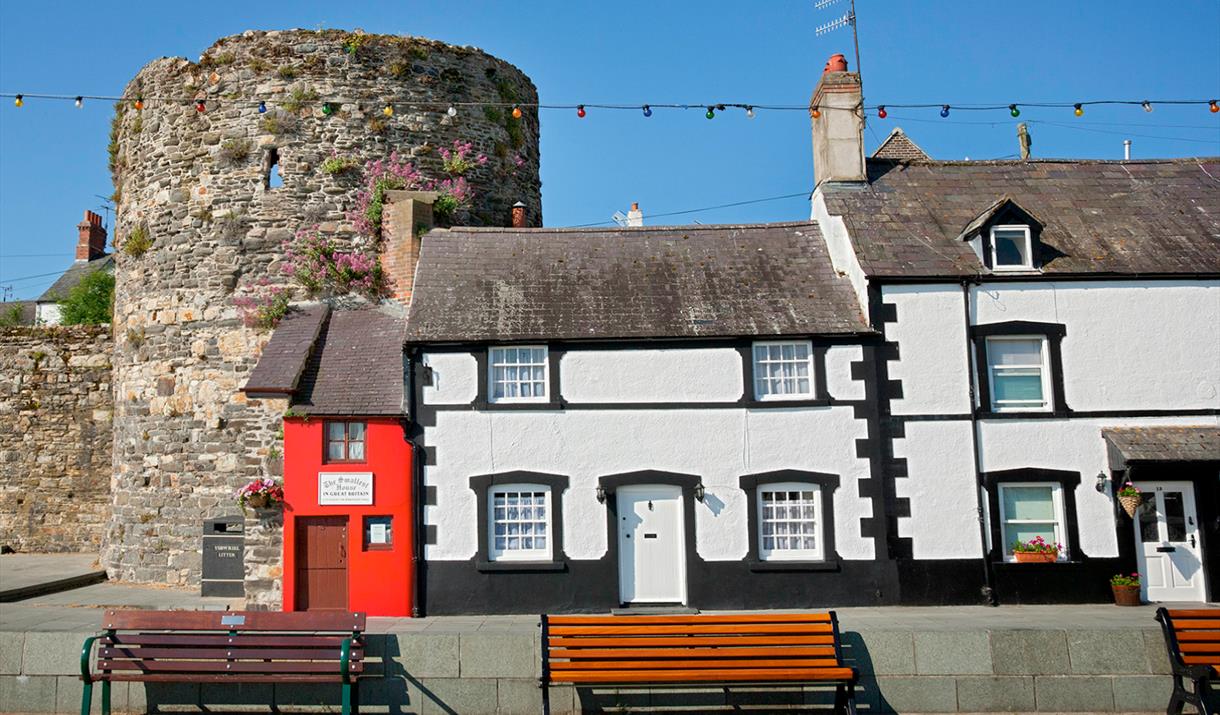 About
The Smallest House in Great Britain can be found nestled at the end of a terrace of houses on Conwy's quayside. You really can't miss the smallest house and you'd be crazy not to pop in for a look on your way past. This national treasure is well worth a few minutes of your time. Our visitors are impressed by the very special atmosphere of the house inside - visitors also enjoy a short history of the property.

The Smallest House in Great Britain is just 72 inches wide by 122 inches high. It was occupied right up until May 1900, and ever since it has been visited and marvelled at by thousands of people from around the world. The last person to live in the house was a local fisherman called Robert Jones (who also happened to be 6 foot 3) - before Mr Jones an elderly couple lived there. The house may be small but it's extremely practical - there's just enough room for a single bed, a fireplace and a coal bunker.
Guide Prices
See website for details of ticket prices.
Facilities
Languages spoken
Parking & Transport
Accessible by public transport
Payment Methods
Groups Accepted
Open by appointment outside normal opening times
Provider Features
In town/city centre
Indoor Attraction
TripAdvisor
Map & Directions