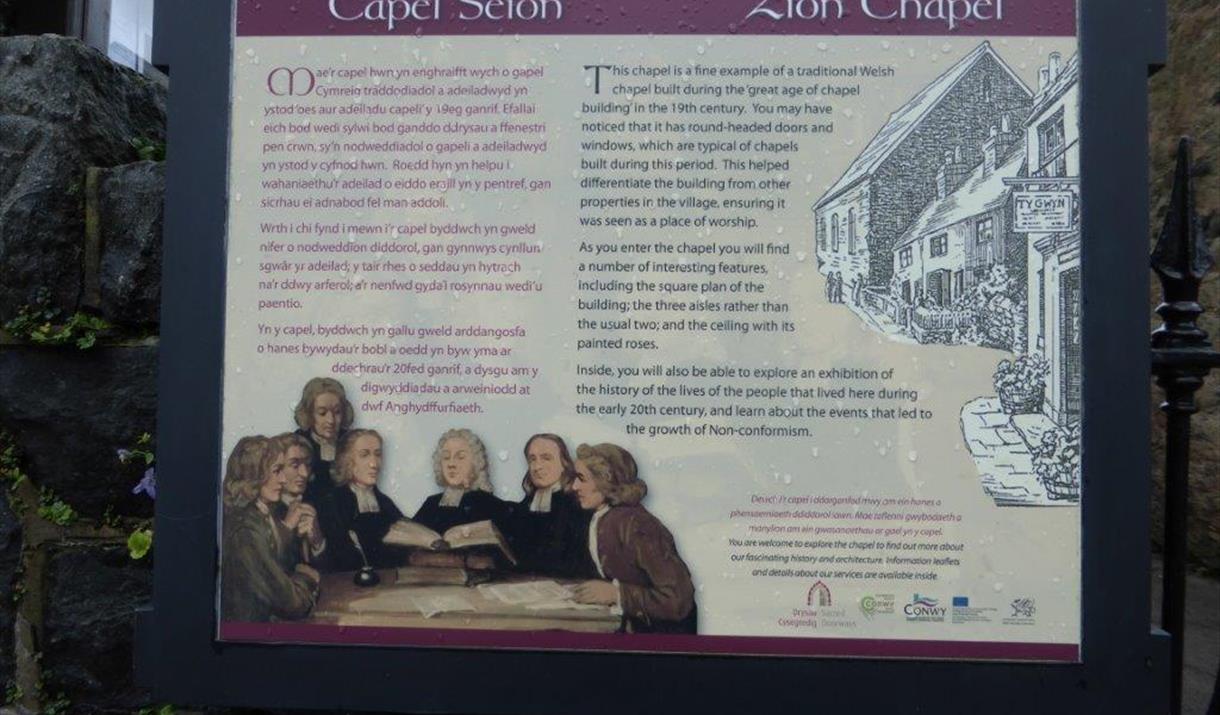 About
Capel Seion is a fine example of a traditional Welsh chapel built during the great age of chapel building in the 19th century (1819). The round-headed doors and windows are typical of chapels built during this period. This helped differentiate the buildings from other properties in the village ensuring it was seen as a place of worship.
The chapel has a number of interesting features including the square plan of the building, the three aisles reather than the usual two and; and the ceiling with its painted roses.
Inside you can explore an exhibition of the history of the building and the notable hymn writer William Williams, Pant y Celyn.
English service 3rd Sunday of each month.
TripAdvisor
Map & Directions