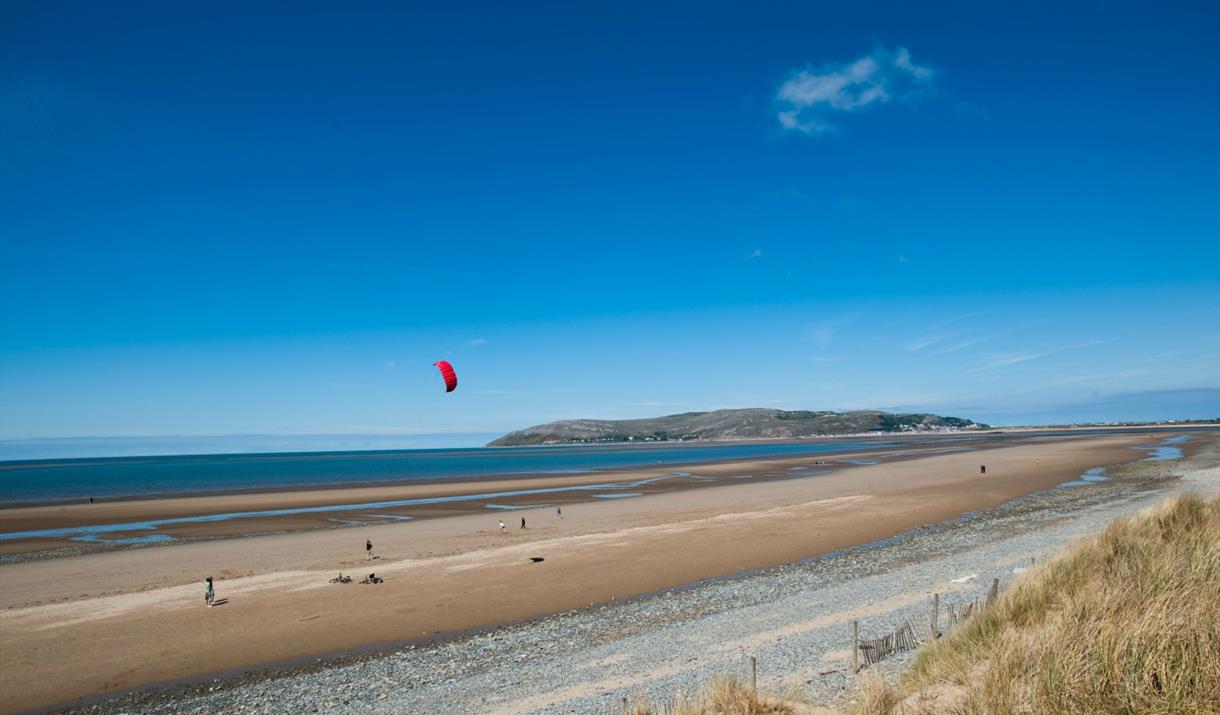 About
Conwy Morfa beach is a large sandy bay, which at low tide forms part of the sandy beaches and mussel banks of Conwy Bay. It is good for fishing, has a marina and is next to a golf course. There are plenty of shops, cafes and restaurants close by in the historic town of Conwy, which is overlooked by the castle. The beach area is also good for bird watching.
This is a great beach for sandcastles, paddling, and enjoying the scenery.
There is no lifeguard on the beach.
And remember, please don't feed the seagulls!
Dogs on the beach
Bringing your dog to the beach can be a massive highlight for you and your pets. We encourage you to ensure your dog is under control at all times both on and off the lead, and to be aware of the restrictions in place at some of our beaches.
In general dogs are not allowed on the beaches (except for registered guide dogs and trained assistance dogs) between 1st May and 30th September, but some may prohibit dogs all year round while others have no restrictions at all to enjoying a seaside stroll with your pets.
We always ask that you pick up after your dog as it is an offence not to clean up immediately.
For more information about facilities available at each of our beaches see Conwy County Borough Council's website.
Facilities
Parking & Transport
Provider Features
Target Markets
Family Fun
Marketed Towards Families
TripAdvisor
Map & Directions