Emma Baravelli admits to having a think about violet creams. "A bag of violet creams would definitely be my desert-island luxury," says the petite artisan chocolatier, leaning on the counter of her Conwy chocolate emporium.
"I love the way you enjoy chocolate with all of your senses and enjoy the way every step of the chocolate-making process is an opportunity for creativity," she adds, the dark-velvet cloak of cocoa-bean aromas wafting enticingly around the premises of Wales' first bean to bar supplier. Emma breathes it in. "The neighbours always know when we're roasting the cocoa beans," she smiles.
Baravelli's opened as a boutique confectionary business in 2014 and has gone on to win five True Taste awards. The company has even supplied exclusive chocolate treats to both Harrods and Fortnum & Mason, including a series of brightly coloured Easter eggs designed in collaboration with the urban artist Camille Walala. The success has been accompanied by the launch of a spin-off business, Conwy Distillery, overseen by Emma's husband Mark.
"Conwy has become a real hub for foodies with over 90 per cent of the high-street businesses run by independents," says Emma, who hosts a perennially popular Saturday truffle-making workshop at her upstairs chocolate laboratory. "The high quality of the local ingredients found along the North Wales coast has contributed to this."
LOCAL FLAVOURS
I've come to Conwy County to discover more about the region's renaissance as a destination for food lovers to explore. It has become a hub for independent businesses and local food heroes, recognised at the annual Great Taste Awards, who take traditional Welsh flavours and add a contemporary twist. Better still, many of these producers offer ways for visitors to interact with local produce via guided visits, workshops and tastings.
Food and drink manufacturing has grown across Wales with a turnover of £4.8bn in 2018-19 with 78,000 people employed in the food and framing sector, according to figures from Food & Drink Wales. Food Festivals have become a cornerstone of the county's social calendar, ranging from Honey Fair to the crescendo of the annual Conwy Feast with its street food, show-cooking displays and live music.
But, according to fisherman Thomas Jones of Conwy Mussels, fine food is not a new concept to the region. "Conwy mussels are as much a part of the town's history as the castle itself," he says, standing on the quayside next to a sign for dressed crab, smoked mackerel and bags of fresh mussels for £6.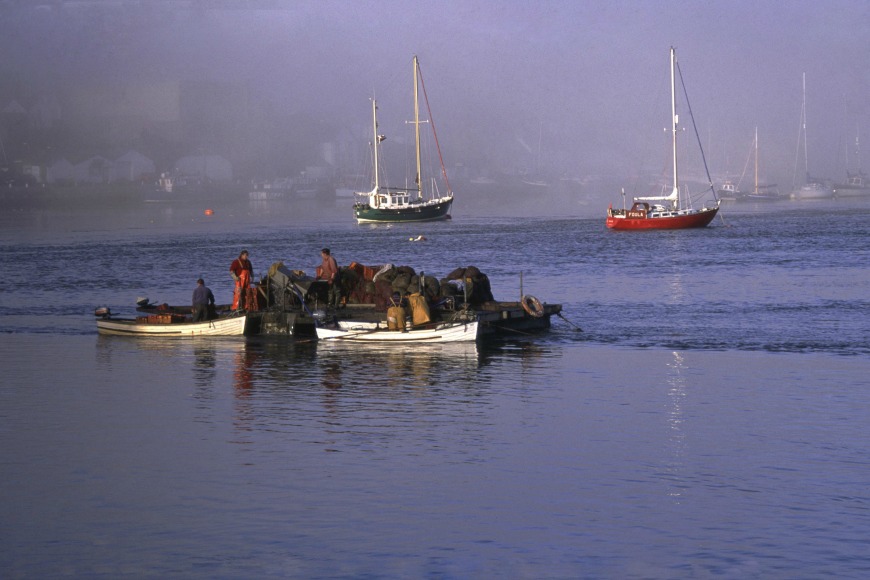 The mussel-fishing industry has its origins in the medieval period when Conwy served as a major trading port. Fishermen have gathered produce from the natural mussel beds in the Conwy estuary for hundreds of years and continue to use the traditional low-impact methods for collection today. Indeed, Conwy mussels are the only hand-raked mussels in the UK and have Protected Designation of Origin (PDO) status.
"It's the size and taste that makes wild Conwy mussels different," says Thomas, working at the quayside processing plant that combines a shop with a chance to see the purification process in action. "The mussels were a cheap supper historically but these larger, sweater mussels are now a real delicacy."
FOOD TRAIL
I had started my odyssey through the food-loving Conwy region earlier that day near the Denbighshire border. Driving the switchback country lanes, I visited Llaeth Y Llan , the family-run dairy business that has spawned a yoghurt empire in the village of Llannefydd, overlooking the Clwydian Range.
The company started making yoghurt in the eighties with a 2kg bag in an airing cupboard. It now produces over 100 tonnes per week, some 12 flavours and exports to Hong Kong and the Middle East amongst others. Llaeth Y Llan Natural Bio-Live Yogurt was awarded a star at the Great Taste Awards 2019.
"The overseas markets love the idea of provenance. They trust Welsh brands for the purity of ingredients," explains Director Gruff Roberts, leading a free factory tour and tasting for visitors (book ahead).
"The product reflects the landscape, the lush pasture of the Vale of Clwyd," he adds, guiding us through the viewing gallery from the process room via fermentation to the giant cold store.
From here, I drove on towards Llandudno Junction, taking a tucked-away side road to make a surprise discovery: one of Wales' fastest-growing wineries. Indeed, I learn, of the 700-odd vineyards in the UK, some 30 are located in Wales and many celebrate events for Welsh Wine Week each May.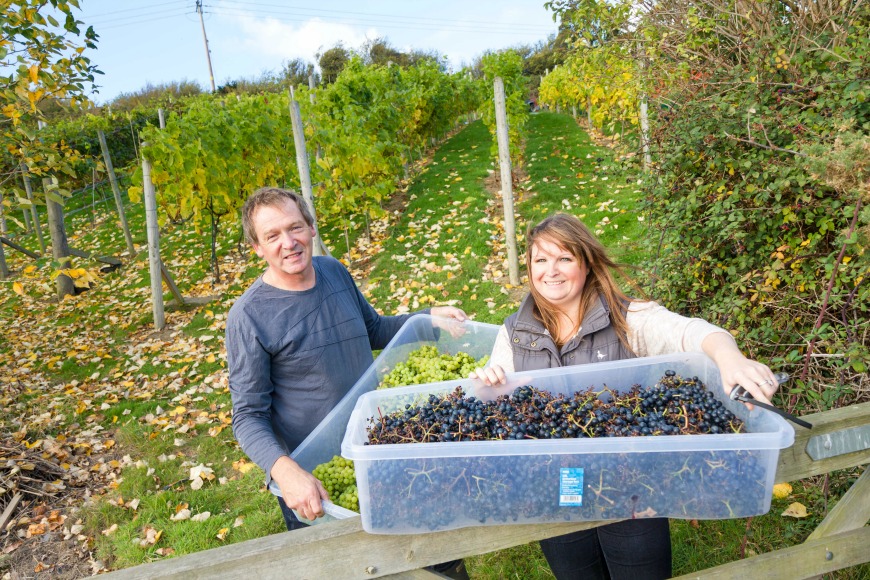 Gwinllan Conwy started producing wine with 100 vines in 2012. Today the winery has three acres and produces some 9,000 bottles annually across five wine styles, including a popular medium-bodied red, Rondo, and a crisp, dry white, Solaris. The owners, Colin and Charlotte Bennett, use hybrids of non-traditional varieties from Eastern Europe and take advantage of the south-facing slopes overlooking the Carneddau range in Snowdonia.
"We were originally wine drinkers, not winemakers," says Charlotte, who now leads the vineyard tours and tastings, including a monthly cheese and wine evening in the tasting room. "We're self taught and still learning, fighting the weather and the weeds," smiles Charlotte, sat in her rural-village base just six miles from Bodnant Garden. "But we love people to try Welsh wine and understand the quality behind it.
WELSH SPIRIT
I finish my visit, however, at Baravelli's, having first stocked-up on local goodies on Conwy high street, to find Mark explaining to customers how the Conwy Distillery took the family recipe from Bologna for limoncello and started producing a cocoa-bean liqueur — cocoacello.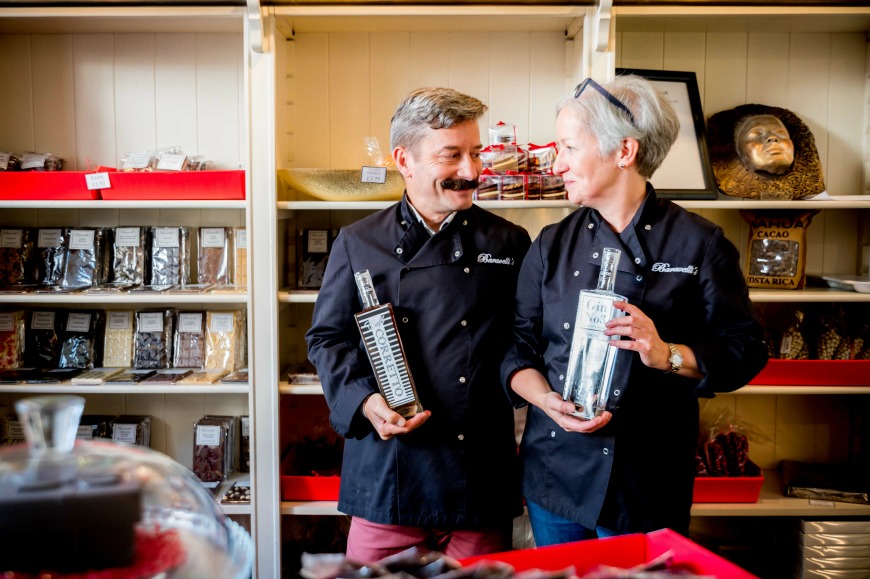 Having started with a limited edition of 100 bottles, Mark today produces some 2,500 bottles per year across five flavours, including a gin and coffee liqueur, as well as running evening gin-making course from their boutique Conwy base.
"We always use Welsh produce wherever possible and rely on our returning local customers as our biggest supporters," says Mark, resplendent in a floral shirt and sporting a meticulously well-groomed moustache.
With plans for more customer interaction and product development, including a long-term plan to open a chocolate-themed café, Baravelli's is typical of the people I've met today — local food champions who embrace the county as a place to live and build their business.
"I've always been passionate about food since baking with my nana as a child," says Emma. "But now we're passionate about local food from our region."
Five more local flavours to savour from the Great Taste Awards
Welsh Baked Cheesecake, an award winner from local food champion Blas ar Fwyd, based in Llanwrst. It combines a classic biscuit based with cream cheese and topped with a variety of flavoured sauces. blasarfwyd.com
Rum and Tropical Plants Liqueur, a spiced rum with notes of cinnamon leaves and lemon grass, from tropical drinks specialist Grandma's Cupboard, Llandudno. Following a traditional creole recipe, it's best served with ice. grandmascupboard.co.uk
Thick Cut Dry Cured Bacon, an award-winning bacon cured by hand according to traditional methods, is one of the cured meats available from the long-established butchers Edwards of Conwy. Don't miss the traditional pork pies, too. edwardsofconwy.co.uk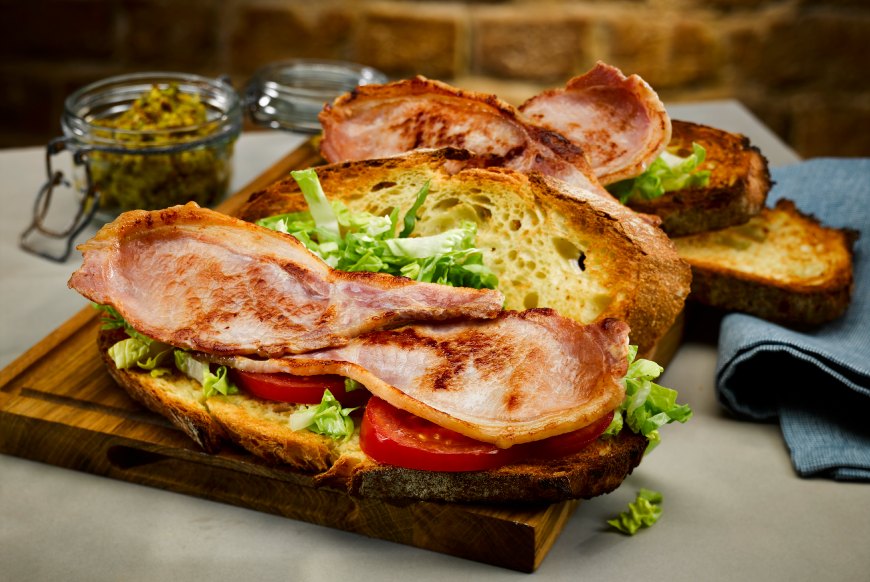 Black Cherry Ripple is a favourite flavour at Parisella's of Conwy, the artisan ice-cream company that combines locally sourced Welsh milk and double cream with a traditional Italian family recipe. parisellasicecream.co.uk
Wild Horse Brewing, the Llandudno-based craft brewery using Snowdonia water and malted barley, has attracted rave reviews for its contemporary craft ales, notably the Palomino Pale Ale, as well as hosting regular tastings at its taproom. wildhorsebrewing.co.uk
CREDIT David Atkinson is a travel writer but always returns to the North Wales of his birth; more from atkinsondavid.com
Related
8 Comments