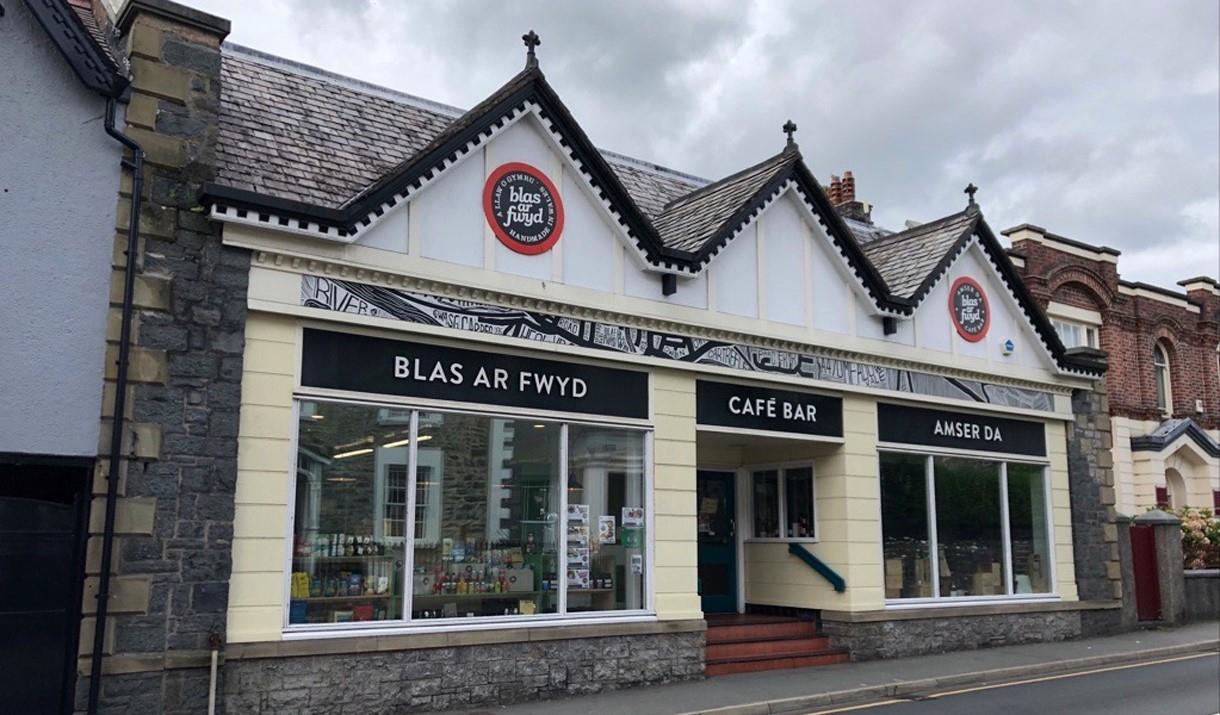 About
Blas ar Fwyd is a Welsh food hub specialising in quality foods and drinks since 1988. Our Delicatessen and Café Bar 'Amser Da' offer a wide range of quality fine food and drink from both Welsh and international producers.
As well as supporting a range of suppliers, we manufacture an award winning range of soups, salads, desserts, preserves, dressings and bakery goods. All products are handmade in our SALSA approved kitchens here in Llanrwst, using locally sourced quality ingredients. Our range of jams, mustards, chutneys, dressings, soups and desserts have contributed to winning 58 Great Taste Awards.
We sell salads, soups, chutneys, dressings, snacks, jams, hot and cold drinks, alcohol and spirits, dairy products, pantry items, bakery items.
Products available in store at our Deli or online at www.blasarfwyd.com.
Facilities
Other
Languages spoken
Parking & Transport
Accessible by public transport
Payment Methods
Major credit cards accepted
TripAdvisor
Map & Directions