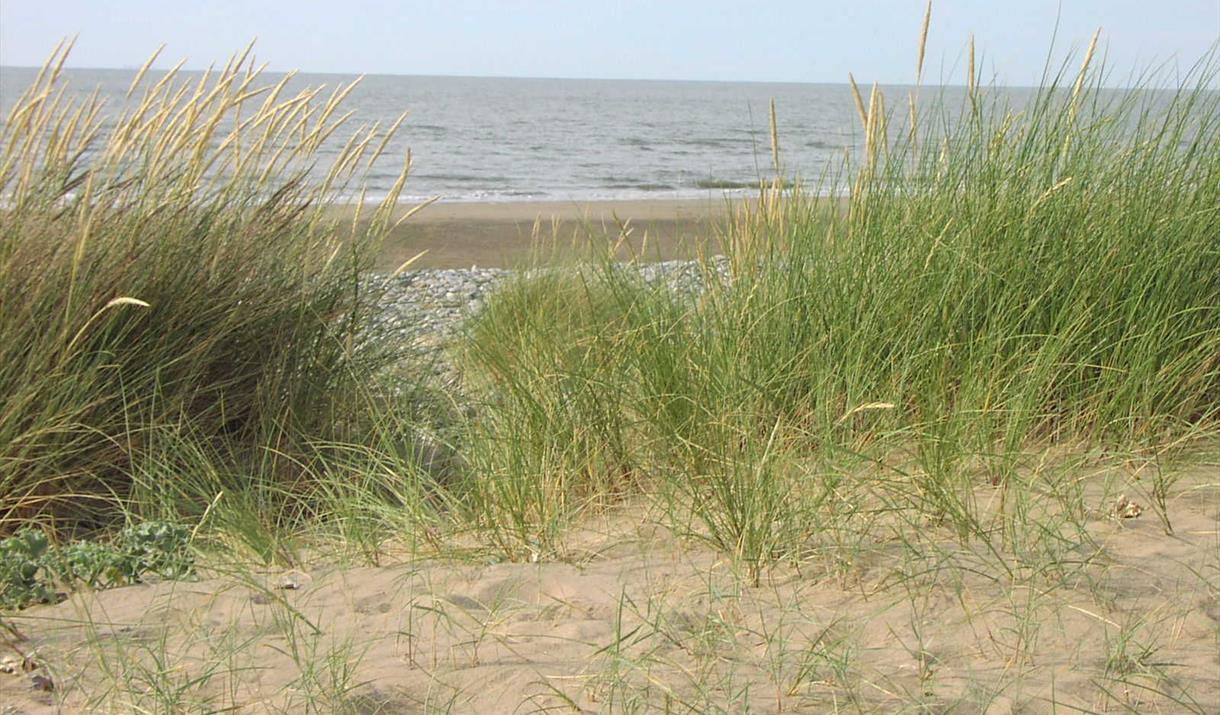 About
2021 Seaside Award winner, Sandy Cove Beach, Kinmel Bay is a fine north facing sandy beach backed by a narrow promenade used by walkers and cyclists.

Adjacent to the promenade is Kimmel Dunes Nature Reserve, which is a rich dune habitat. Look and listen for spiky sea holly and marram grass, orchids, butterflies, common lizards and ground nesting skylarks.

There is free parking available for over 100 cars. The beach has a Seaside Award (rural). There is a cafe, first-aid post and toilets are available at the nearby Asda store.

It is a great place for nature spotting and activities such as swimming, sea canoeing and windusurfing, as well as paddling of course!

Grey seals, seabirds and wading birds can all be spotted from Kinmel Bay promenade.

Dogs are not allowed on the beach from May to September. Dogs must be kept on a lead within Kinmel Dunes Local Nature Reserve.

There is no lifeguard at this beach.
TripAdvisor
Map & Directions