Join us in beautiful North Wales as the days grow longer, our gardens burst into bloom and cheerful celebrations put a bounce in everyone's step.

Have a cracking time at Manorafon Farm Park's Easter Eggsperience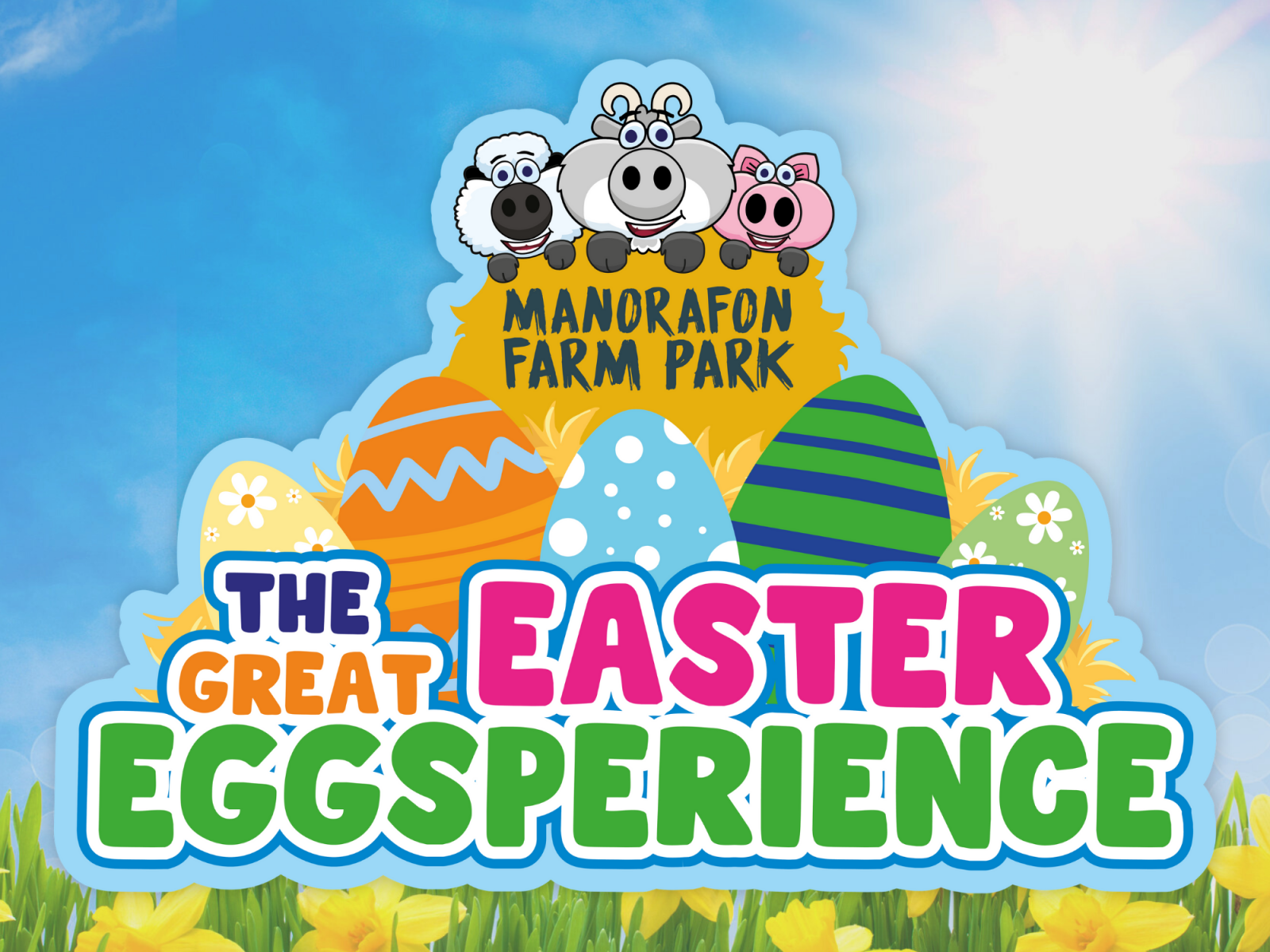 Yes, it's that lush time of year when the chicks are cheeping, the daffodils are daffing and everyone goes crazy for chocolate. Young connoisseurs of milk chocolate bunnies (Fair Trade, of course) will love the Easter Egg Hunt at Manorafon Farm Park in Abergele: everything is larger than life.
Send your youngsters tiptoeing through the maze, around the oversized garden and into the giant tea party, and if they spot half a dozen different coloured eggs, they'll scoop a reward.
Next, head into the Potting Shed, where the whole family can help the Easter Bunny and their able assistants plant a splendid new crop of carrots. In the farm park itself, there are real-life, fluffy-eared baby bunnies to see, along with a friendly menagerie of goats, sheep and pigs. There's also a play area – perfect for your own little kids.
The Easter fun at Manorafon Farm Park begins on Good Friday (15 April) and continues on Easter Saturday (16 April) and Easter Sunday (17 April).
Click here to find out more
Feel your mood soar on a spring visit to Bodnant Garden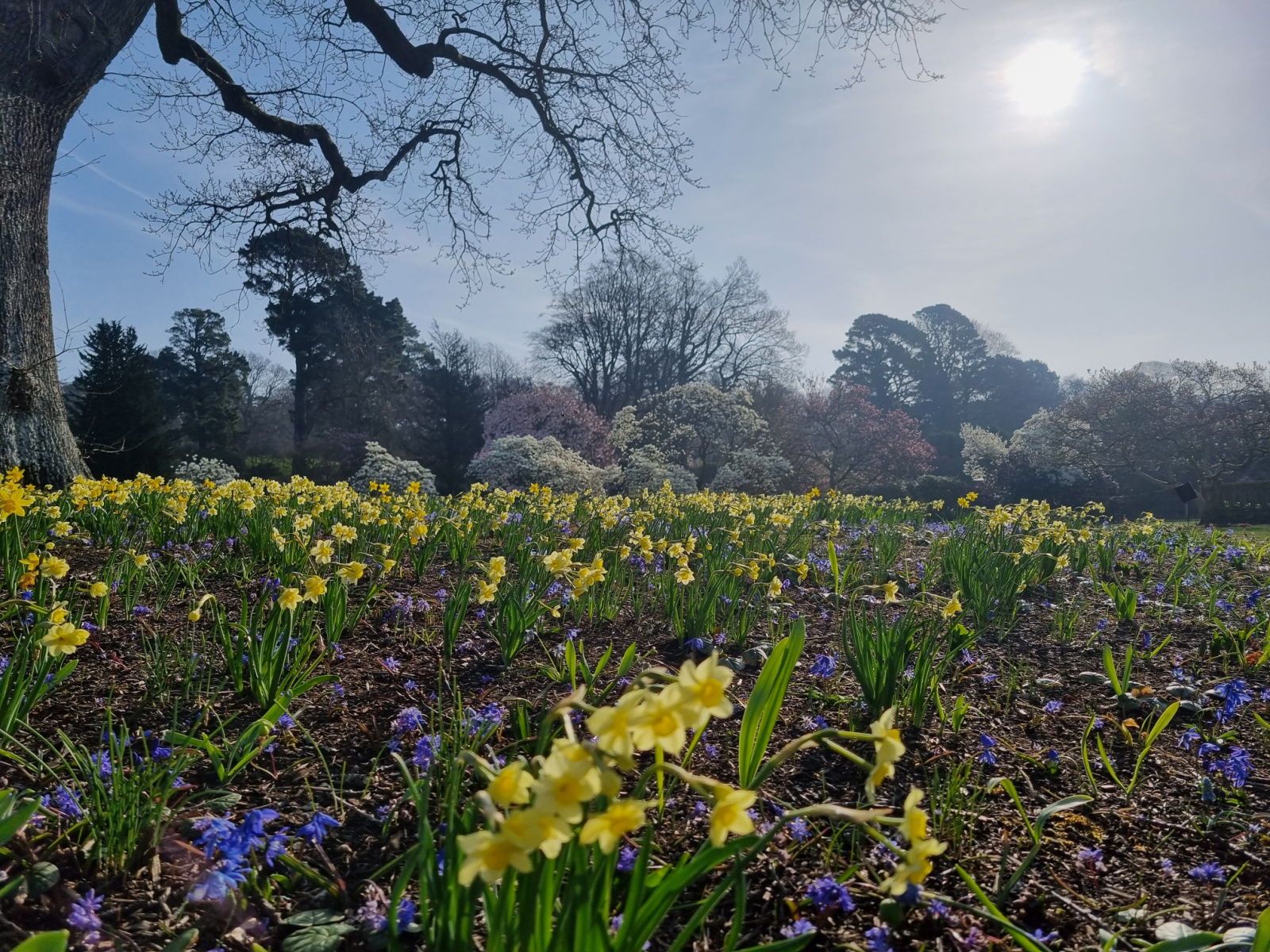 Japan isn't the only nation to get all emotional over spring blossom – here in Wales, we turn positively poetic.
Bodnant Garden in Conwy County is a sublime place to wander, returning month after month to enjoy each new show of colour, from daffodil meadows and carpets of bluebells to cherry trees festooned with a froth of delicate flowers.
From March to June, Bodnant's National Collections of magnolias and rhododendrons, many of which were sourced by famous Victorian plant hunters, burst into bloom.
Why not visit between 15–18 April 2022, when there's an Easter Egg trail for the little ones?
Come late spring, there are other exuberant exotics to admire, such as the ivory-petalled handkerchief tree, the flame-coloured Chilean firebush, Himalayan blue poppies and cerise Himalayan primulas.
But the most inspiring display of all is surely Bodnant's world famous Laburnum Arch, a blazing yellow walkway that's at its best in late May and early June.
This year, the National Trust is marking the spectacular season of spring with #GwleddYGwanwyn #BlossomWatch, a chance to share your sightings with others – and perhaps pen an ode or two
Party like it's 1899 at the Llandudno Victorian Extravaganza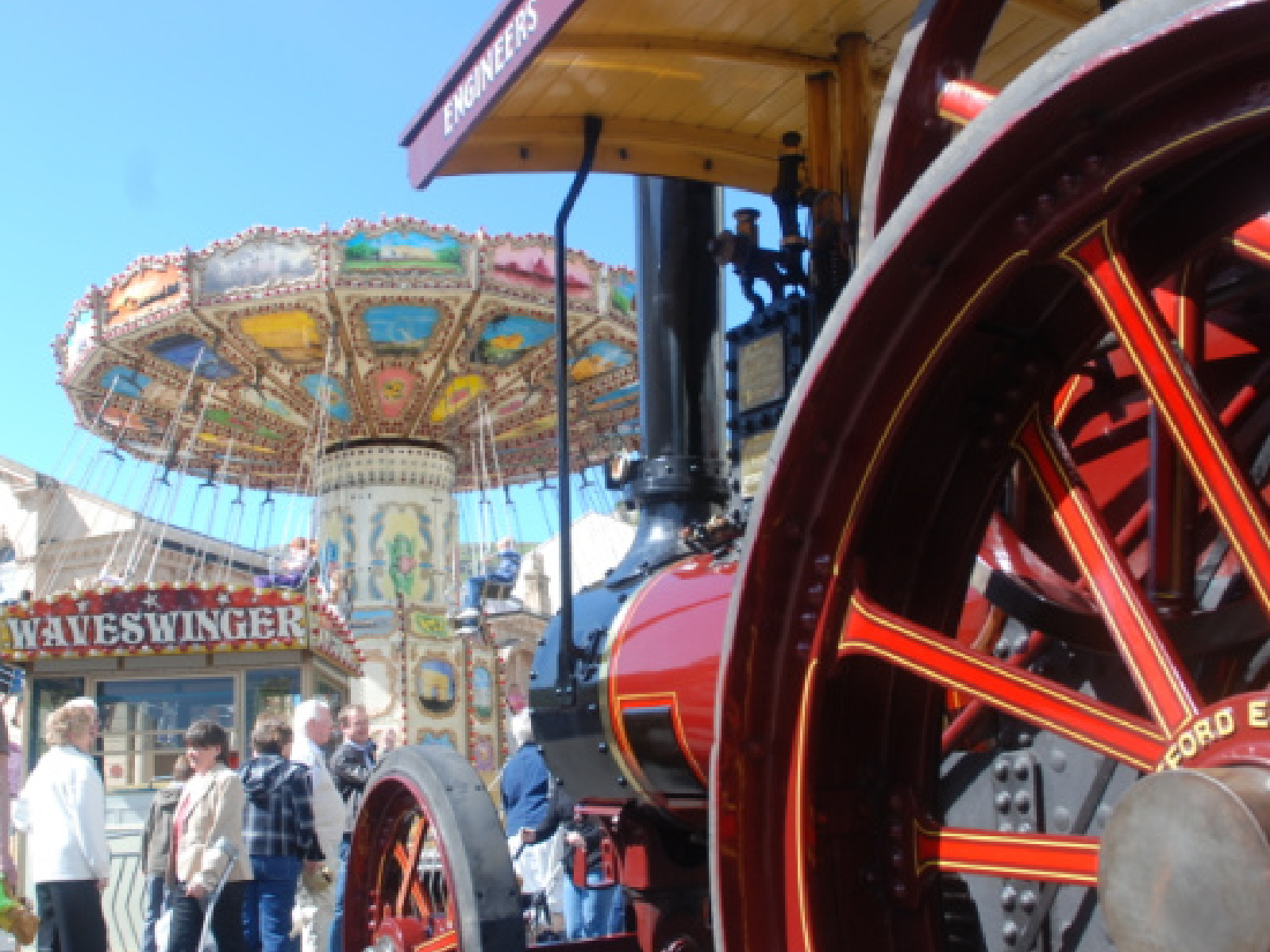 Here in Conwy County, we're big on spring. So it's natural that we choose this glorious time of year to host the largest free family event in Wales.
Held in Llandudno since 1986, our three-day Victorian Extravaganza celebrates the town's historic splendour. Whatever the spring weather delivers, there are always good things going on in this fun-loving festival: Victorian costumes, steam engines and other delights flood the genteel streets, and there are concerts, competitions and circus acts in a proper Mini Top (like a Big Top, only cuter).
Local traders join in the jollity, too, with special shop window displays and pop-up stalls designed to transport everyone back in time.
A much-loved highlight of the Victorian Extravaganza is the procession of vintage vehicles and entertainers that makes its way through town each day at noon. This year the Extravaganza will waltz through Llandudno over the May Bank Holiday weekend, on Saturday 30 April, Sunday 1 May and Monday 2 May 2022, from 10am to 5pm.
Shiver your timbers and buckle your swashes – Conwy's Pirate Festival is back!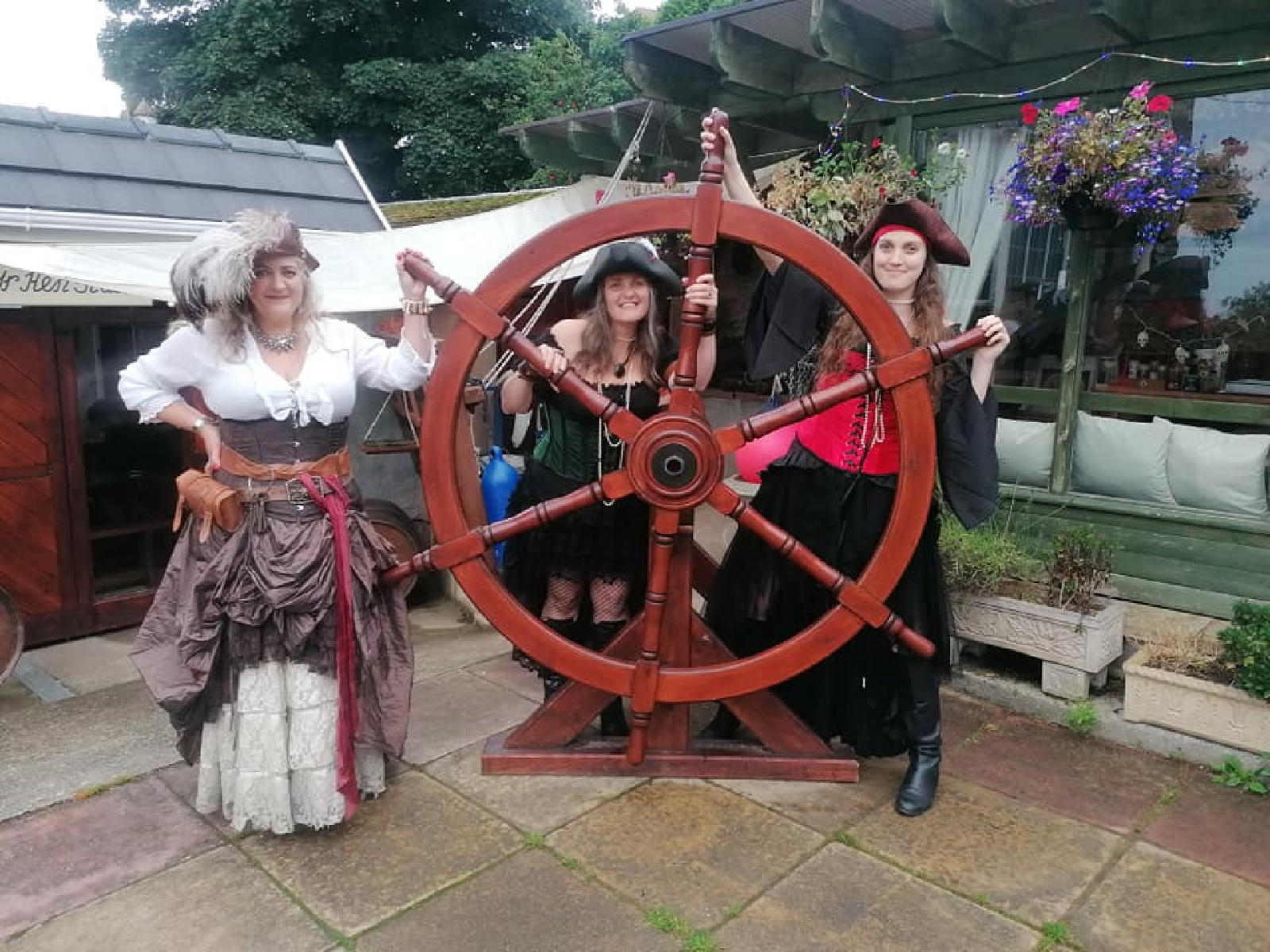 Avast there, me hearties – the second weekend in May is sure to be a barrel of fun. If you're strolling through Conwy and happen to sniff gunpowder smoke in the air or hear the boom of vintage cannons, don't be alarmed – this is all to be expected.
The weekend sets sail with an ambitious re-enactment event in Conwy Castle. Expect shouts and cheers as pirates and soldiers battle it out in a grand show of strength, daring and cunning. But there's much more besides. Down on Conwy Quay, the Port Sunlight Sea Dogs will sing sea shanties amid sword fights, gun battles, barrel-rolling contests and other high-spirited entertainments.
The show at Conwy Castle takes place on Saturday 14 May 2022 from 11am to 4pm.In the evening, there's hearty food, local ale and rollicking music from the Old Time Sailors in a pop-up tavern on Conwy Quay.
Evening tickets cost £31.50, "wiv vittalls and ev'ry fing". The festival then continues on Sunday 15 May; keep a weather eye out for full details nearer the time.
Related
0 Comments