Paid promotion
Why not plan a last-minute trip to Conwy County? The days may be cooling down, but our hotels, B&Bs, holiday cottages and restaurants are as warm and welcoming as ever.
Choose the Hilton Garden Inn Snowdonia for your next outdoor adventure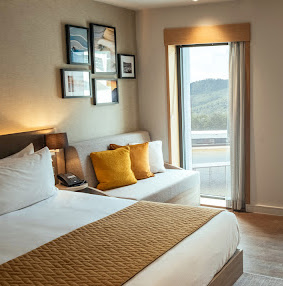 Right on the doorstep of Snowdonia National Park, Adventure Parc Snowdonia is one of those fantastic destinations where there's no such thing as the wrong kind of weather and not enough to do. Rain or shine, you can ride the waves on the ground-breaking inland surf lagoon, test your mett le on the awesome Ninja Assault Course or unwind in the Wave Garden Spa. And that's just for starters.
Base yourself in the park's stunning new lagoonside Hilton Garden Inn Snowdonia and you'll wake up in the thick of things. Opened in spring 2021, it was designed with year-round adventures in mind, making it a great choice for an autumn or winter break. Its destination bar and grill serves food prepared from delicious Welsh ingredients, and its 106 guest rooms accommodate families and groups with ease. With huge windows to capture those glorious views of mountains and forests, your heart will start racing the moment you throw open the curtains.
Click here for more information.
Work on your swing at Rhos-on-Sea Golf Club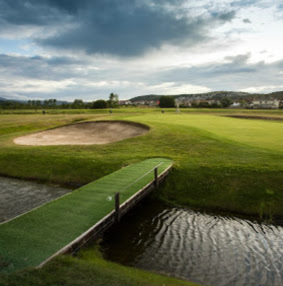 Founded in 1899, Rhos-on-Sea Golf Club played a surprise role in aviation history when, in August 1910, a Farman biplane dropped in. Making an emergency landing just 100 yards from the club house, it was the very first aeroplane to touch down in North Wales. Its pilot, the actor and fearless aviation pioneer Robert Loraine, was attempting a record-breaking over-sea flight, by travelling from Blackpool to Holyhead, then across the Irish Sea. Sad though it was that bad weather and technical issues scuppered his ambitious plan, Rhos-on-Sea was thrilled by their glamorous unexpected guest!
Declaring itself (proudly) the friendliest course in North Wales, this picturesque coastal club still has hospitality down to a tee. They're always delighted to welcome visitors, even if you're just in Conwy County for a flying visit.
Click here for more information.
Find your perfect pad with North Wales Holiday Cottages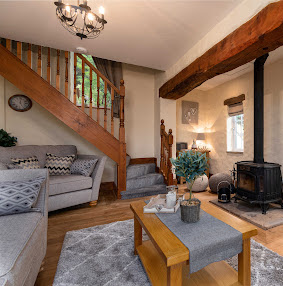 Locally based and family-run, North Wales Holiday Cottages know Conwy like the back of their hand. Welsh Government accredited, they inspect each property personally, and with decades of experience, they'll fix you up in no time. Whether you've set your heart on a cute country cottage or you fancy something more urban – a swish apartment for two, perhaps, or a smart townhouse – they've got your autumn or winter staycation covered.
A self-catering holiday sets you free, offering space to stretch out and do your own thing. What's more, you can be spontaneous. With a huge range of properties all over the county, North Wales Holiday Cottages almost always has places available at short notice. Book today, and you could be picking up the keys in a few weeks – or even tomorrow.
Click here for more information.
Climb Great Orme from Osborne House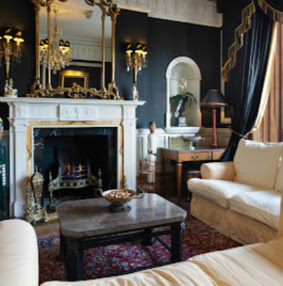 Perched on the Llandudno seafront at the foot of Great Orme, Osborne House is an elegant hotel with an exclusive, private-residence feel. If you can tear yourself away from your sumptuous, ultra-comfortable suite, you could stroll to the Great Orme Tramway and ride up the hill on Britain's only funicular to travel on public roads. It's nostalgia at its best.
To the south and east, Llandudno's Victorian splendour fans out all around, with Mostyn Street, North Shore Beach and the famously long pier all within easy reach. Guests are also welcome to use the restaurant, lounge, spa and saltwater pool at Osborne House's parent hotel, the four-star Empire, located just a minute away.
Click here for more information.
Enjoy splendid bay views at Stratford House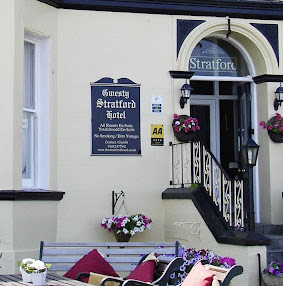 Just because summer's drawing to a close, there's no need to turn your back on the beach. Stratford House in Llandudno offers a quiet haven all year round, with panoramic views of the bay from its superb seafront location, on the east side of town. There's free parking nearby, and the theatre and conference centre are a short walk away.
With hospitality experts at the helm, you're in excellent hands at this cosy and elegant B&B. The owners take pride in those thoughtful little touches that make all the difference. From the treats you'll find in your room to their help with booking seats for the Welsh National Opera, nothing is too much trouble.
Click here for more information.
Follow the White Rabbit to The Whitehouse Hotel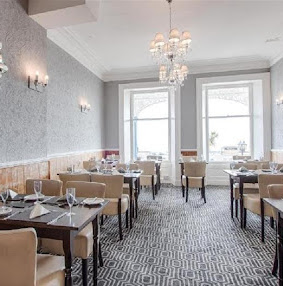 If you're fascinated by all things Alice, you'll love Llandudno's Alice in Wonderland trail. The Whitehouse Hotel makes a handy base for an autumn or winter break with a Wonderland twist – centrally located, it's right on the seafront, just a hop and a skip from Llandudno's merry gaggle of statues and sights depicting characters from Carroll's tale.
With modern rooms behind a Victorian facade, the Whitehouse is surprisingly affordable for a pad with sea views. Oh yes – and it's pet-friendly, as well. But whether that extends to flamingos, Cheshire cats or bread-and-butterflies, we couldn't possibly say.
Click here for more information.
Feast on local lobster at Paysanne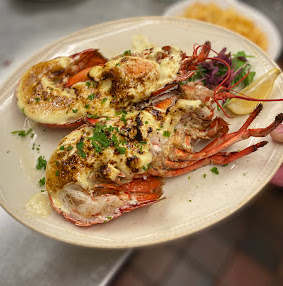 Cai Ross, the upbeat co-owner of French restaurant Paysanne in Deganwy, reckons that this year, his customers deserve to treat themselves. And who are we to argue? To help them push the boat out, he's been hosting regular Homard et Frites (lobster and chips) evenings, featuring locally caught lobster in thermidor sauce all cooked and prepared by their very own chef David Hughes.
They've proved so popular that Cai and his team have decided to donate some of the proceeds to charity. "I'm delighted to say that our Ty Gobaith / Hope House Homard et Frites evening has already sold out, raising over a thousand pounds for a marvellous and vital local hospice that does so much to help children in need and their parents", he says. Lobster-lovers can still snap up a table for 28 September, if they're quick.
Click here for more information.
Related
0 Comments