Paid promotion
Have you booked your 2021 staycation yet? We have a wide range of quality accommodation and attractions in Conwy County, making it the perfect place to enjoy a holiday throughout the year. Check out some of our picks below...
Adventure Parc Snowdonia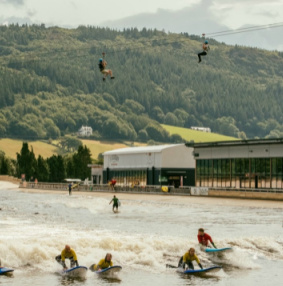 Booked a holiday in Conwy County? Why not head to Adventure Parc Snowdonia and kick-start your days with an immersive open-water swim in their fresh-water surf lagoon. New for 2021 and available from 7am, it's a great way to wake up, refresh and get outdoors. Combine this with another activity on the site, such as surfing, paddleboarding, climbing, artificial caving or zip lining. After all the fun, relax in their Surf Side Deli for a delicious lunch. Or head to Zephyr's Bar & Grill at the Hilton Garden Inn for contemporary dining with a stunning backdrop. Outdoor dining options are available.
Bodnant Estate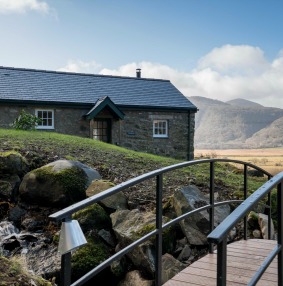 Stay at Bodnant Estate and enjoy exploring the many miles of private paths through woods and fields on the estate, with spectacular views across to Snowdonia and the Irish Sea. There are mountains, lakes, forests and above all, peace and tranquillity. Stay in old stone houses, cottages or barns which have all been traditionally restored and stylishly furnished. There are ten wonderful cottages and farmhouses available sleeping between 2 and 8 people. During your stay, why not explore all that Bodnant has to offer? Including the world famous Bodnant Gardens, Bodnant Garden Centre, Bodnant Craft Centre and Bodnant Welsh Food.
Bodysgallen Hall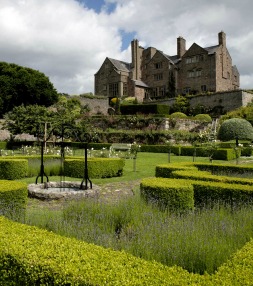 Steeped in local history, Bodysgallen Hall & Spa is a distinguished Grade 1 17th century hall enjoying spectacular views that sweep across its formal gardens to Conwy Castle and the majestic Snowdonia mountains. Here guests can immerse themselves in a luxury quintessential country house experience. Indulge in afternoon tea for a real treat and a memorable experience to share with family and friends. Enjoy the fantastic health and leisure facilities, where professional therapists offer a range of beauty and wellbeing treatments using products. Or for the ultimate luxury getaway, combine all this with an overnight stay in one of the guest rooms or cottages in the grounds that have been converted from original outbuildings.
Bryn Derwen B&B
Book a stay Bryn Derwen B&B. The B&B is located on the foot of the Great Orme on level ground and just a short stroll to both North and West Shore and the town of Llandudno, with its selection of restaurants, pubs and shops. Guests can enjoy a pretty walled rear garden and patio area with a comfortable garden suite whilst reading or enjoying a drink from the licensed bar. The spacious graceful breakfast room overlooks the colourful front garden and all guests have their own individual table. Special dietary requirements and preferences are catered for as breakfasts are freshly cooked to order.
Conwy RSPB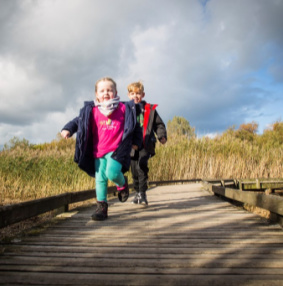 Conwy RSPB is the go-to place for families who love nature. Kids will love getting hands-on with the activities or running wild in the outdoor play area. There are quizzes, trails with viewpoints and hides to make the most of your visit. You'll even get to meet Tegi, their friendly earth-monster. Home to lots of wonderful wildlife, including everything from water rails and warblers to moths and dragonflies, it's the ideal place to watch nature at its best. Once you have explored the reserve, head to the coffee shop to enjoy a light lunch whilst admiring views of the shallow lagoon.
Petplace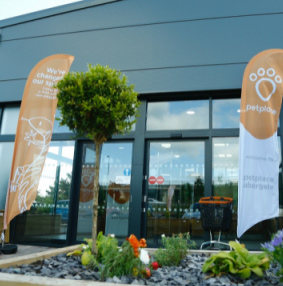 Petplace in Abergele is the perfect place to drop in and stock up on everything you could possibly want for your pet. The store has recently teamed up a leading veterinary surgery (Mochdre Vets) to offer free consultations at its Abergele store. From July you'll be able to bring along your furry friend to a daily session at the store for assessment with a professional vet. Pet owners can bring their animals for assessment, advice and guidance on a range of issues from allergies and skin problems to dental pain and lumps and bumps. You can also stock up on a range of pet supplies during your visit.
Osborne House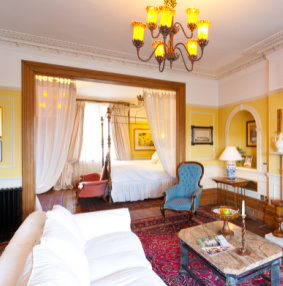 Osborne House is a small, opulent hotel located on Llandudno's seafront. Stay in one of the six large luxurious suites and wake up to delightful sea views. Suites have king size beds with a separate sitting area and a Victorian gas fire. The café on the ground floor is equally as opulent as the suites and serves bistro style food as well as snacks, drinks and cocktails. Star of Benidorm Sherrie Hewson revealed that her favourite watering hole in North Wales is The Café and Bar at Osborne because it is such a beautiful hotel. All facilities of the parent hotel (The Empire, located 150 yards away) are available to Osborne residents. These include an indoor pool with sauna and steam room, excellent gym, outdoor splash pool and sun area.
SF Parks
SF Parks bring to you their neighbouring parks, Golden Gate Holiday Centre and Whitehouse Leisure Park set in beautiful surroundings in Towyn, North Wales, near to Rhyl, Llandudno and Conwy. The parks benefit from an extensive list of facilities including a fish and chip shop, soft play areas, outdoor adventure park, restaurant, bar, fast food bar, ice cream counter, convenience store and two arcades! The fun never stops at both The Clubhouse and Jakes Bar with dozens of activities for the children from Buddy's Kids Club, Party Dances with the Entertainment Team or spend an hour in the arcade. Book your next staycation now.
Whitehouse Hotel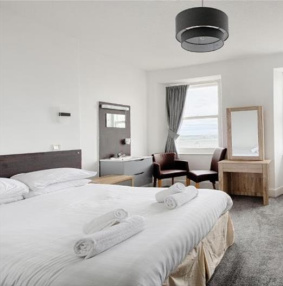 Book a stay at The Whitehouse Hotel. This centrally located, family run hotel is situated on Llandudno's seafront offering spectacular views of the bay. Guests can benefit from an en-suite, TV, bath and / or shower. All rooms have Wifi and are adequately sized, making them suitable for families and independent travellers alike. Pets are also welcome. The on-site restaurant provides a fantastic selection of meals and a varied option for breakfast. Special dietary requirements are catered for. Book now to wake up to seaside views in one of North Wales' popular holiday resorts.
Related
0 Comments