From the depths of the Australian jungle to a beautiful Grade I listed country castle in North Wales, this year's TV series of I'm a Celebrity…Get Me Out Of Here will be filmed in the stunning and historic site of Gwrych Castle in Abergele.
The 200 year old castle was built between 1812 and 1822 by Lloyd Hesketh Bamford-Hesketh. It was one of the first Welsh attempts to replicate medieval architecture in Europe. As the new home for the 2020 I'm a Celebrity…Get Me Out Of Here series, jungle life will be swapped for haunted towers and a medieval setting.
Who you gonna call?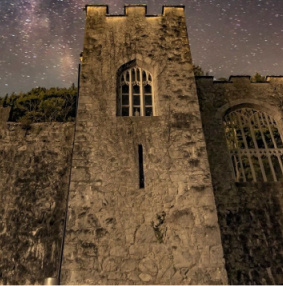 The new I'm a Celebrity camp at Gwrych Castle will bring about its own unique set of challenges. Instead of Australian wildlife or creepy crawlies coming into camp, celebrities will be staying in a haunted castle. Gwrych Castle has held events in the past to explore reports of infamous ghosts who haunt the castle by night. The ghost of Countess of Dundonald is said to walk within the castle to this day, after many sightings of a woman in white.
Set in a popular North Wales holiday resort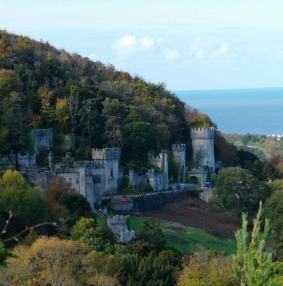 Despite the ghosts walking within its walls, Gwrych Castle's stunning position on the wooded hills of Abergele makes it an extremely scenic location. Abergele is a very popular holiday resort attracting thousands of visitors every year. This charming seaside town is surrounded by history - the hills above are studded with Iron Age forts, and it was once a Roman trading town and medieval marketplace.
Abergele is also ideally located for exploring all that North Wales has to offer. It's close to the A55 expressway, making it very easy to travel to nearby towns and attractions. Filming for the new series of I'm a Celebrity…Get Me Out Of Here has taken place in nearby beauty spots. Make sure you tune into the show this November to watch an innovative new version of this popular TV show. It's sure to provide fun TV entertainment for the whole family.
How to book your very own holiday in Conwy County
To book your very own adventure in Abergele or other nearby resorts, you can explore our website to help you find the perfect place to stay. You can also find inspiration of places to visit and things to do in Conwy County.
Related
1 Comments